About
Samson Safety Solutions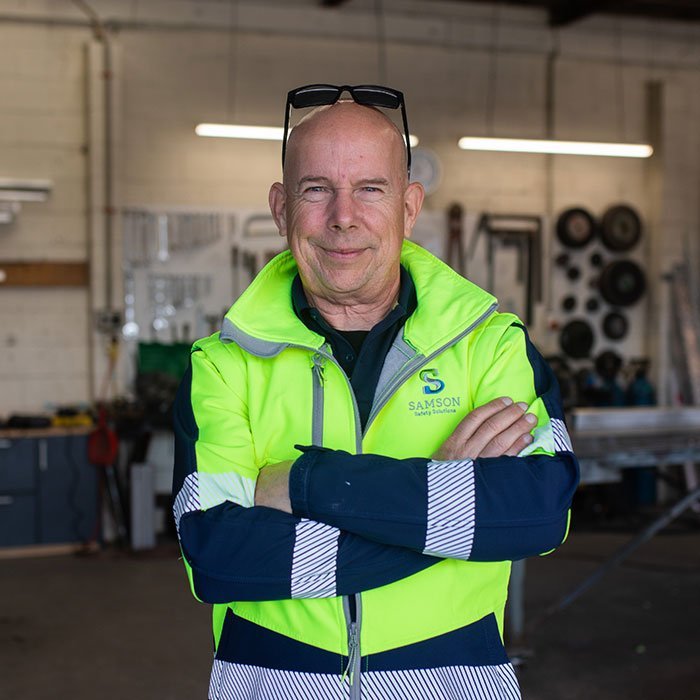 Henry Samson
BUSINESS OWNER / DIRECTOR
Samson Safety Solutions Ltd was founded in August 2015 and has since worked alongside many small to medium-sized businesses ranging from animal pest control and kiwifruit contractors to panel & paint shops, fabrication/boat builders, manufacturing, electrical refrigeration, building trades and everything in between.
Health, safety and wellbeing is a fascinating field, and there's always something new to learn. Professional development is an essential part of what we do. I have completed NEBOSH General Certificate, Auditing Health & Safety Systems US5619, ICAM Awareness Training, Conflict Resolution, First Aid, Health & Safety Representative – Stages 1 & 2.
As part of my career pathway development (CPD), I'm halfway through completing a "Graduate Diploma in Occupational Health & Safety" with Massey University and on track to becoming an HASANZ registered H&S Professional.
I am an accredited Health and Safety Practitioner with the New Zealand Institute of Safety Management and regularly attend BOP branch meetings.
I'm fortunate to base my Health & Safety advisory service here in Bay of Plenty, an exceptional place to work and play. I volunteer for the Coastguard NZ, Maketu Unit, where I'm their Unit Safety Officer and Skipper. I'm a keen boatie and love being out/under the ocean.
Free Health & Safety Review
Review includes an overview of your current systems and suggestions for improvement.
"…continually added value…"
"I have partnered with Henry and Samson Safety Solutions for the last couple of years. Not only has Henry provided outstanding service and is great to partner with but he has continually added value in all aspects of our Health and Safety journey and effectively is an extension of our business."